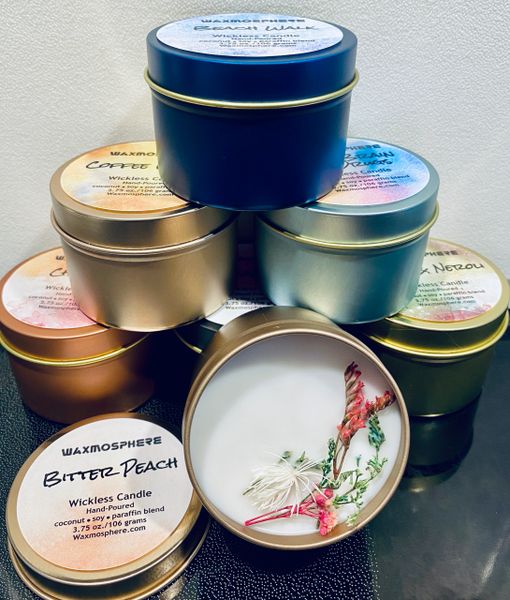 Wickless Candles are like regular candles, except there's no flame: which means they are safer around pets and children.  You don't have to light these candles, and unlike regular type wax melts, there's no mess or cleanup involved!
Simply remove the top from the tin and  place the wickless candle on a hot plate warmer or candle warmer. As it melts, scent is released into the air.  Each candle lasts up to 20 hours (or more, depending on the fragrance).  These Wickless Candles are made with a proprietary blend of coconut, soy and paraffin waxes to provide amazing scent with strong cold and hot throw; and only our "top shelf" (black label/gold label/platinum) fragrance oils are used.
For optimal use, melt for 4 hours at a time. Remove the tin from the warmer and replace the lid, let the wax cool completely and it's ready to melt again  another day!
Candle tin colors are based on the scent selected.