CAR SCENTS (small space fragrance) - Lavender ROCKS!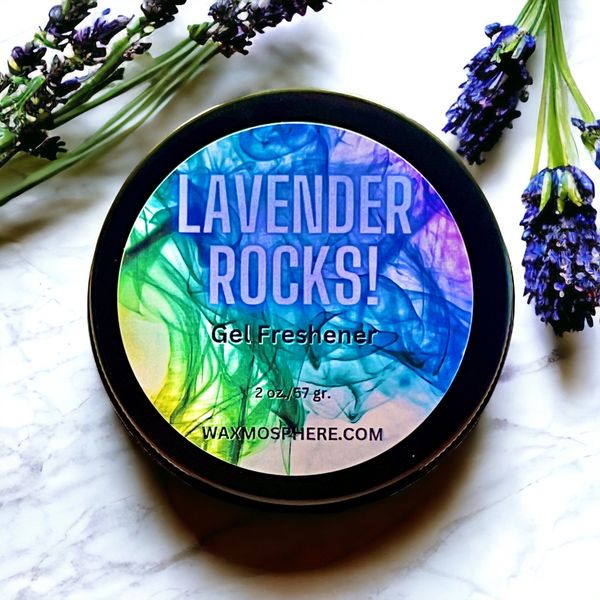 Great for your car, closet, bathroom or any other small space, my handcrafted gel fresheners are the perfect way to freshen  your surroundings when a typical wax warmer, or Reed diffuser just won't do.  Each gel freshener is over 2 ounces of extreme-scented solid gel in a 2.5" diameter tin with screw-on lid, which is the standard size of a car cup holder. My gel fresheners can last up to 60 days (depending on external temperature).  Keep tin on a level surface (countertop/car cup holder, etc.)
Lavender ROCKS!: 
sea salt, pink grapefruit
,
California lemon, clary sage, lavender,
sea grass, siberian fir, amber woods and
Note: All of my products are handmade from SCRATCH, using only the highest quality and/or organic substances.  I do not use premade or "bulk bases" - so there's no added and undesired chemicals or substances which can't be pronounced contained in my products (like what you may find from some others). Due to these items being created in small batches, there is of course, a possibility that things such as texture, density, color and even clarity may vary from batch to batch. Overall performance is not affected by any of these slight variations.