Room & Linen Spray - 4oz. RTS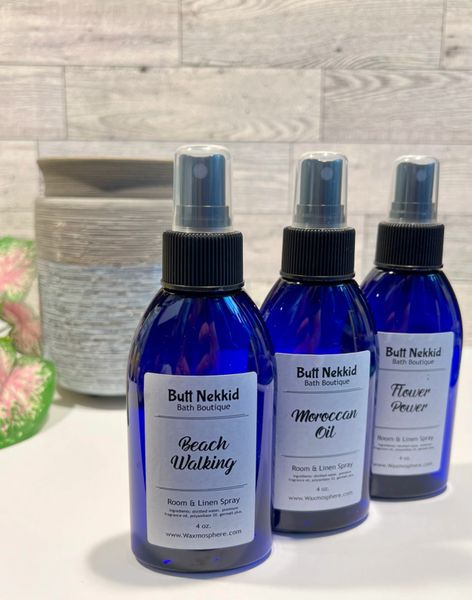 ROOM & LINEN SPRAY
Room & Linen Sprays are a wonderful way to freshen any room with your favorite scent!
Spray it on your bedsheets, pillows, linens, towels, clothing, furniture, yoga mats, in your cars and even in your shoes; or simply mist the air for an amazing aroma experience! Our Room & Linen Spray is made from the highest quality  fragrance oils for long and lasting scent, and an odor-removing formula to help keep your home smelling fresh!
Choose from one of the fragrances listed, or go to the MTO section of Butt Nekkid Bath Boutique, check the "choose your own" box and select a fragrance from over 1000 available scents on our main scent menu!


Each 4oz. room spray comes in a recyclable bottle with fine-mist sprayer. Note. Some bottles will be clear/round bottles, due to a packaging shortage.