REFILL - Room & Linen Spray - 4oz.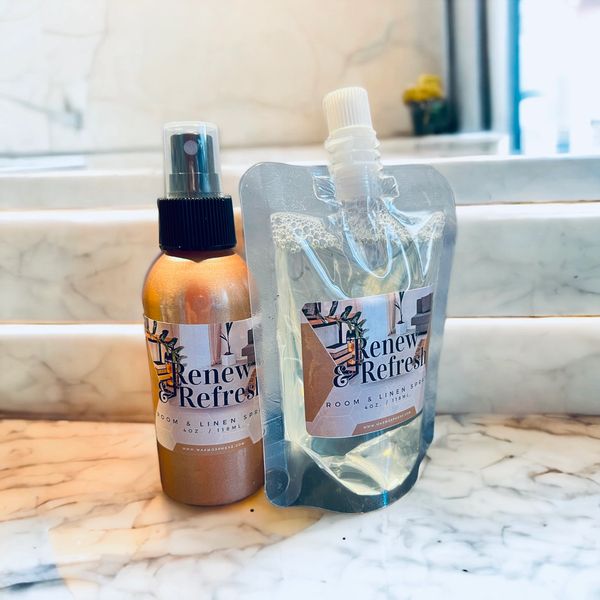 REFILL
ROOM & LINEN SPRAY
Room & Linen Sprays are a wonderful way to freshen any room with your favorite scent Spray it on your bedsheets, pillows, linens, towels, clothing, furniture, yoga mats, in your cars and even in your shoes; or simply mist the air for an amazing aroma experience! Our Room & Linen Spray is made from the highest quality  fragrance oils for long and lasting scent.
This listing is for a REFILL pouch of room & linen liquid for our 4oz. Aluminum bottles. Choose from one of the many fragrances listed, or check the "choose your own" box and select a fragrance from over 1000 available scents on our main scent menu!
Purchase the Room & Linen Spray (bottle) here: https://waxmosphere.com/products/room-linen-spray-4oz
Note: All of my products are handmade from SCRATCH, using only the highest quality and/or organic substances.  I do not use premade or "bulk bases" - so there's no added and undesired chemicals or substances which can't be pronounced contained in my products (like what you'll find from many other vendors). Due to these items being created in small batches, there is of course, a possibility that things such as texture, density, color and even clarity may vary from batch to batch. Overall performance is not affected by any of these slight variations.