Protective Hair Perfume (by Martell Perfumes) - 2oz./60ml.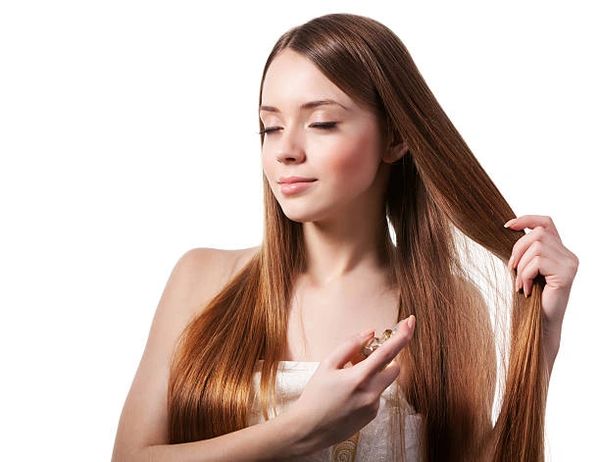 We all love the fragrance of freshly-washed hair, but if you find yourself spritzing your locks with your everyday perfume, you might want to reconsider. Perfumes are made mainly of harsh alcohol, which can dry out your hair and cause damage to your scalp over time - leaving your hair frizzy, unmanageable and may cause breakage. My handcrafted Hair Perfume has been specially formulated to protect, hydrate and lock in moisture to your hair and scalp, while providing lasting scent and shine. It contains Argan oil (which helps to seal the hair cuticle and boosts shine, plus provides antioxidant support, hydrates dry scalp, and even acts as a natural heat protectant), plus other natural ingredients which are beneficial to all types of hair.  2oz./60ml. aluminum bottle with fine mist sprayer.
WHY USE HAIR PERFUME?
It provides a lasting fragrance and finishing touch to your daily hair routine.  Hair Perfume is perfect for freshening your hair in-between washes, and won't leave a build-up or residue like some other products can. It comes in handy after a workout, after a day in the pool (to eliminate any lingering chlorine smell), and even from the smell of food being cooked or smoke in the air; as hair can often pick up odors when you're just living life.
Over 900 fragrances available!

To match your hair perfume and for the ultimate in body perfumes, please visit www.MartellPerfumes.com
Ingredients:
Deionized Water, cyclotetrasiloxane and cyclopentasiloxane (cyclomethicone), ethanol, Argania spinosa kernel (Argan) Oil, Aloe barbadensis leaf (Aloe Vera) Juice, Tocopherol  (Vitamin E), Premium Fragrance Oil.
Note: All of my products are handmade from SCRATCH, using only the highest quality and/or organic substances.  I do not use premade or "bulk bases" - so there's no added and undesired chemicals or substances which can't be pronounced contained in my products (like what you'll find from many other vendors). Due to these items being created in small batches, there is of course, a possibility that things such as texture, density, color and even clarity may vary from batch to batch. Overall performance is not affected by any of these slight variations.