Once Upon A Dream - children's sleepy time spray for pillow & linens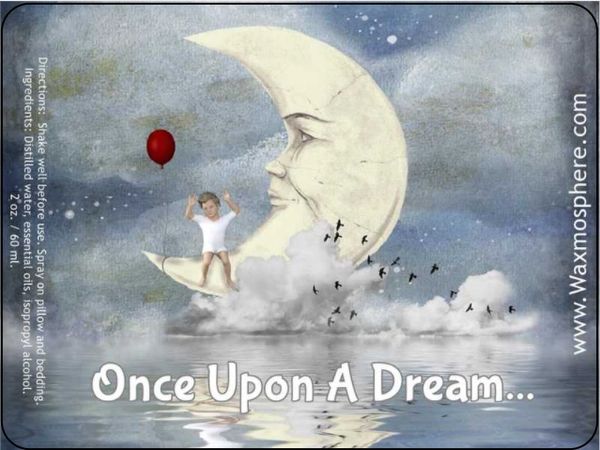 Do your little ones fear the monsters under their bed? Do they have nightmares or trouble falling asleep? Do you find yourself having trouble with them *wanting* to go to bed?
Our sleep sprays contain the highest quality essential oils and fragrance oils - creating a soothing and effective bedtime ritual to help your child want to cuddle into their beds, fall asleep and stay asleep! 2 oz. bottle with fine mist sprayer.
ONCE UPON A DREAM: watch the magic unfold as your children literally beg you to go to bed! Fall asleep fast and wake up refreshed with this citrusy blend of Italian bergamot, grapefruit zest and tangy lemongrass.

To use: Shake well before use. Work this spray into your child's nighttime routine by gently misting pillow and bedding with 3 or 4 sprays.
-----------------------

Ingredients: distilled water, essential and/or fragrance oils, isopropyl alcohol.