Gentle Walnut Body Polish (MTO)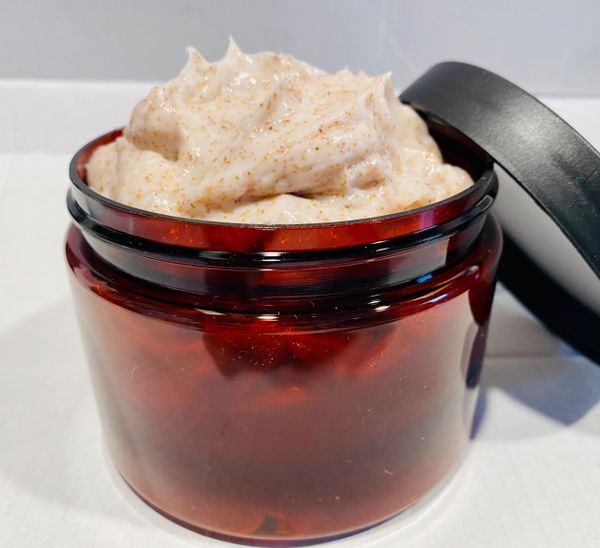 MADE TO ORDER
Having sensitive skin doesn't mean you can't have beautiful, glowing skin! Give that sensitive skin some TLC with my cream-based Gentle Walnut Body Polish!  It effectively helps to purify pores and exfoliates dry, dead skin cells - while the cream base helps to leave your skin feeling fresh, smooth and moisturized!   12oz. 

To use: remove a little from the jar and apply in a circular motion to wet skin. Rinse and pat dry. Please keep water from entering the jar so your product will  last longer.  Because facial skin is the most delicate, it is recommended that you do not use scrubs of any kind your face.   For more extreme "scrubbie" scrub, check out my "Dead Sea Salt & Organic Cane Sugar Body Scrub" here.
Please add your scent selection EXACTLY as it is on the scent menu.  No custom blends. If you wish to order more than one scent (additional jars), please add each scent individually. 

Ingredients: distilled water, walnut shell powder, safflower seed oil, glyceryl stearate**, vegetable glycerin, polysorbate 60, vitamin E, panthenol (pro-vitamin B5), organic aloe vera, organic marigold flower extract, organic chamomile flower extract, comfrey root extract, cucumber extract, premium fragrance oil.
**glyceryl stearate is an emollient that softens and moisturizes skin and hair.
NOTE:  Contains walnut shells. Do Not Use if you have a nut allergy.