Easter Mini Cupcake Melts (pre-order) (Out Of Stock)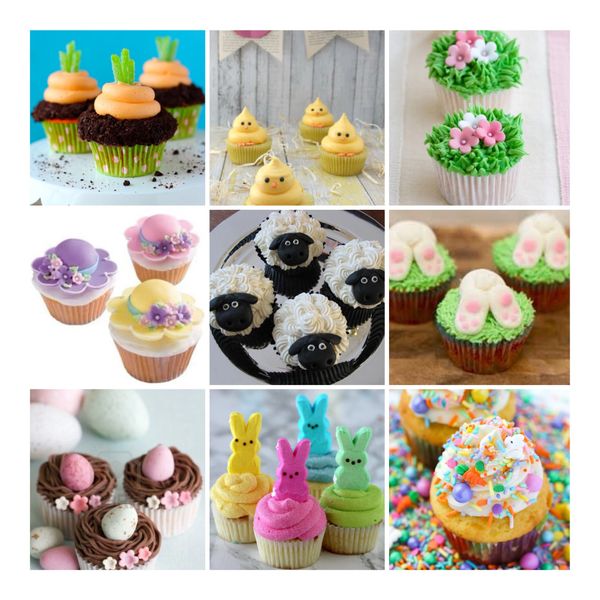 PRE-ORDER
Order by March 1st to ship by March 22nd.
_______________
Cute Easter wax melts in the sweetest of scents! Available in either 4-packs or 8-packs of the same scent, each melt weighs between 1 oz. and 1.75 oz. and are hand-piped (decorated) in wax. May contain nonpareils, glitter or rhinestones. Makes great gifts!
———————
AVAILABLE DESIGNS/SCENTS:
BUNNY BUTT: (Fairy Nectar) zesty citrus top notes over a delectable base of creamy cocoa, vanilla and butterscotch will leave your scenes craving for more. Swirling fresh orange & chocolate...yum!
EASTER EGGS: (Jelly Beans) wild Cherry with ripe peach and tangy strawberry and hints of cinnamon.
CHICKADEE: (Sweet Like Candy) sugar frosted blackberries and fresh Italian bergamot lead to a heart of cassis cream and fluffy marshmallow. 
CARROT: (Bite Me) sweet black Cherry and strawberry with citrus of lime and orange and hints of creamy pineapple and vanilla.  
EASTER FLOWERS: (Beautiful Day) a playful blend of dewy green fresh fruity floral with apple, berries, airy cyclamen, water lily, dew, rose and musk.
PEEPS: (Boardwalk Marshmallow Clouds & Fruity Pebbles) sweet fruity cereal with vanilla and marshmallow,  warm, creamy sandalwood and white magnolia blossoms.
SHEEP: (Big Rock Candy Mountain & Pink Apple Punch) super-sweet cotton candy, rock candy, juicy apples, spicy cinnamon, honey, nutmeg, melon, vanilla, coconut and sweet caramel. 
EASTER BONNET: (Candied Violets) wild violet petals with hints of strawberry, wild goji berries, ripe raspberries and pink spun sugar.  
BUNNY EARS: (Ceora) a yummy and fluffy blend of sweet cotton candy, marshmallow and vanilla waffle cone.
EASTER CUPCAKE: (Blackberry Jam & Buttercream Cupcake) ripe and tart blackberries with sweet vanilla white cake and buttercream frosting. 
———————
NOTE:  Any non-pre-order items added to your order will not ship until the pre-order items ship. Photo above is *not* of the actual melts, but used for inspirational purposes.