RTS - Car Vent Clip Air Freshener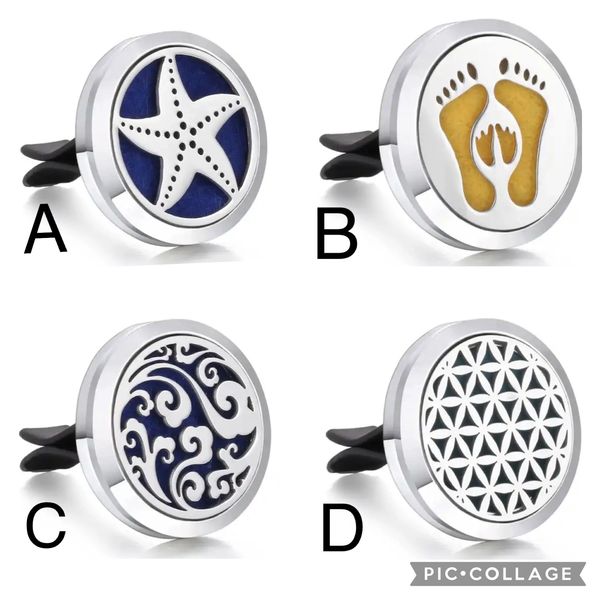 30mm Stainless Steel locket-style car vent clip with magnetic closure.  Comes with your choice of felt color, PLUS a 3ml sprayer of fragrance.
Directions for use:  spray the felt pad until saturated. Place felt in vent clip and close. Attach to your vehicles air vent and enjoy! 
Note: fragrance may cause skin irritation if handled for too long. Please wash hands thoroughly after contact with the felt pad or bottle of fragrance.