Butterfly Kisses and Ladybug Hugs - children's sleepy time spray for pillow & linens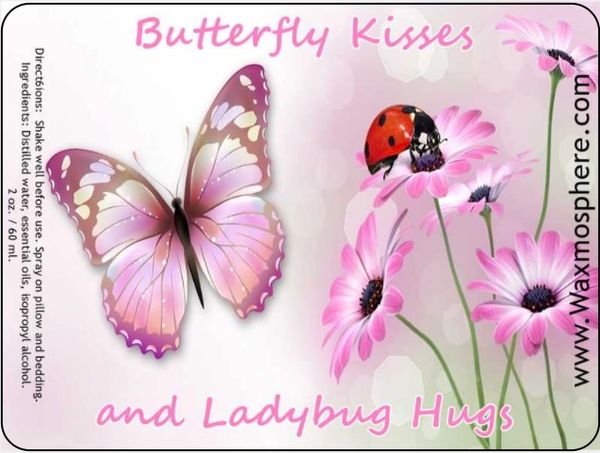 Do your little ones fear the monsters under their bed? Do they have nightmares or trouble falling asleep? Do you find yourself having trouble with them *wanting* to go to bed?
Our sleep sprays contain the highest quality essential oils and fragrance oils - creating a soothing and effective bedtime ritual to help your child want to cuddle into their beds, fall asleep and stay asleep! 2 oz. bottle with fine mist sprayer.
BUTTERFLY KISSES AND LADYBUG HUGS: watch the magic unfold as your children literally beg you to go to bed! Soft lavender and delicate rose petals dance among sweet vanilla bean goodness!

To use: Shake well before use. Work this spray into your child's nighttime routine by gently misting pillow and bedding with 3 or 4 sprays.
-----------------------

Ingredients: distilled water, essential and/or fragrance oils, isopropyl alcohol.