Brass Lightbulb Diffuser (+) Diffuser Oil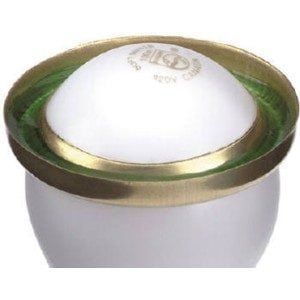 The easiest (and safest) way to scent your home! 
Brass lightbulb diffusers are easy to use! Simply place some diffuser oil (included) or essential oil in the groove of the brass diffuser, place on top of a standard lightbulb, and turn on the light!  The heat from the lightbulb will diffuse the oil into the air - and it's much safer around pets and children than diffuser reeds, wall socket fresheners, sprays, wax melts or even candles!  
Each brass lightbulb diffuser comes with your choice of fragrance (over 900 available) in a 1 oz. bottle with twist-top dispensing cap.