Body Wash/Shower Gel - 8oz.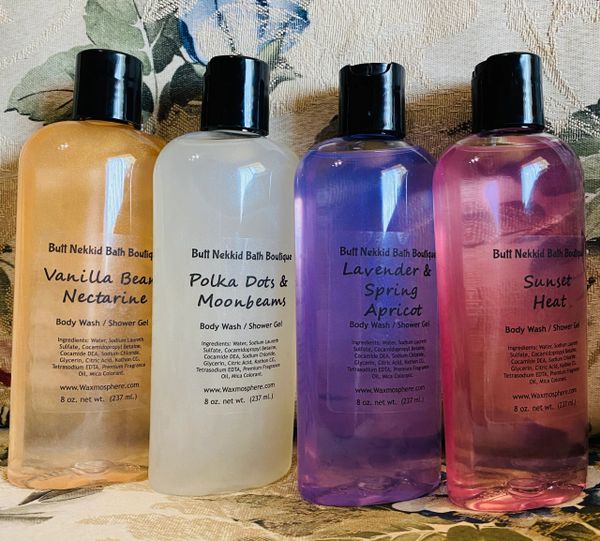 MADE TO ORDER
Body Wash/Shower Gel
Just a small amount of our amazing body wash on your loofah or shower poof provides loads of bubbly suds, which cleans and softens your skin without stripping it of its natural oils. 
8oz. bottle with flip-top cap.
Also check out our luxurious dry oil spray, whipped body frosting and perfumed body spray for the total Butt Nekkid experience!