Bodacious Body Budder - 4oz (MTO)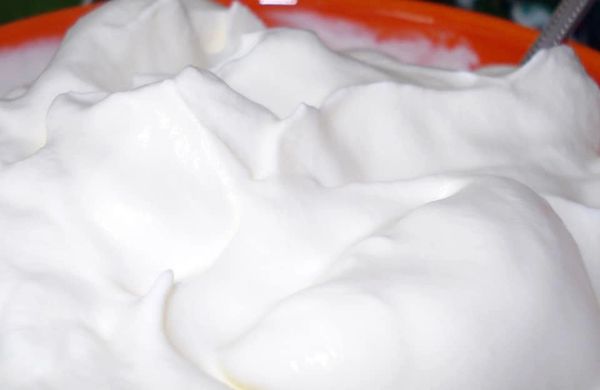 Bodacious Body Budder

For hydrated, soft, supple and healthy feeling skin!
My bodacious body budder is handcrafted, using only the finest ingredients (most are organic) - then whipped... for maximum fluffiness.  This non-greasy formula is made with organic Mango, Kokum, Shea and Cocoa butters, plus organic jojoba oil and coconut oil. There's nothing in it that can't be pronounced, and no water or "fillers"...just amazing, good-for-your-skin stuff! Each 4 oz. jar is sealed for freshness. Lightly scented so you can still wear your favorite perfume over it.
 You can match your Bodacious Body Budder with our Whipped Body Frosting or Dry Oil Spray for a long-lasting "scentual" experience! 
INGREDIENTS: 
MANGO BUTTER: is rich in vitamins A and E and is extremely nourishing to the skin. Mango Butter is great for all skin types since it is non-comedogenic (it won't clog pores). It contains essential fatty acids and antioxidants that make it a wonderful choice for mature skin as well. This rich butter can even help benefit those suffering from skin conditions such as eczema or psoriasis.

KOKUM BUTTER: the antioxidants in kokum butter helps in the regeneration of cells, and regular use helps prevent wrinkles while healing and repairing skin.

SHEA BUTTER: Shea Butter has been used for centuries to hydrate skin and protect from extreme weather conditions. It makes a great barrier on the skin and helps in preventing moisture loss. Rich in Vitamins A and E, essential fatty acids, and other nutrients, Shea Butter is well known for excellent caring, healing, and regenerative properties.

COCOA BUTTER: contains saturated fats that are especially beneficial in healing dry, cracked skin because they are easily absorbed and remain on the skin for hours (which helps in restoring moisture). It helps diminish signs of aging, soothes skin rashes and helps improve skin elasticity and tone.

COCONUT OIL: is a source of saturated fatty acids such as capric, caprylic, and lauric acid. Due to the presence of these fats, coconut oil retains the moisture content of the skin, as the fats eliminate moisture loss through the pores on skin.

JOJOBA OIL: It is believed that jojoba oil can affect and balance sebum production to acne prone skin. It revitalizes and provides moisture that keeps skin supple and beautiful. Jojoba oil absorbs easily into the skin, and delivers hydration and moisture.
ARROWROOT: gives a silky feeling to the butter and helps cut down on any "greasiness".
PREMIUM FRAGRANCE OIL:  All of our premium fragrance oils are skin-safe and phthalate free.
Please add your scent selection EXACTLY as it is on the scent menu.  No custom blends. If you wish to order more than one scent (additional jars), please add each scent individually. 
---------
**NOTE: like regular dairy butter, Bodacious Body Budder may solidify in cold temperatures and soften in warm temperatures. This is completely normal. The product will still glide onto & nourish your skin the same way once warmed in your hand or on your fingertips.