Avocados & Coconuts (inspired by BBW Avocado Coconut) fragrance oil - 16oz.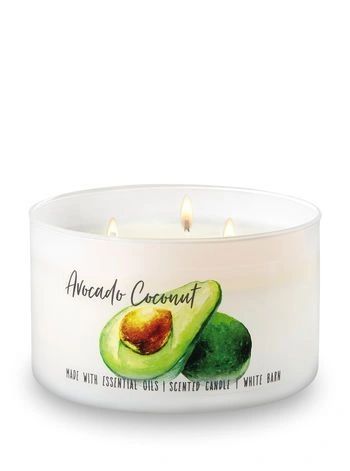 Decanted from a bulk buy into 16oz. bottles. 

Inspired by Avocado Coconut by BBW
Category: Candle, Soap
Lush ripe avocado with kisses of tart lime lead this refreshing fragrance. Creamy coconut, vanilla, and musk forms its comforting base. 
----------------------------------------------------------------------------------------------