RTS - Soul Two Soul "wickless" candle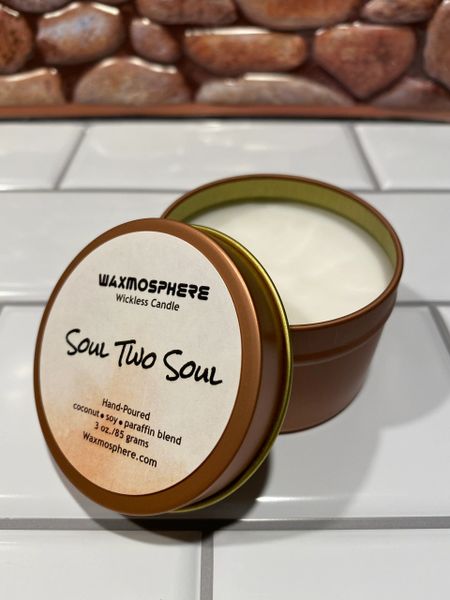 3 oz. "wickless Candle".in metal tin.
Soul Two Soul (compare to Tim McGraw Soul2Soul): a woody yet soft aroma composed of bergamot, brandy, blackberry and white pepper. This scent captures a wonders love story.

Wickless candles are great because there's no open flames to be concerned about around pets or children, less worry about burning your house down, no soot from a burning wick and better scent throw because they can be made with a higher fragrance load than standard candles. 
Each candle (when used between 2-4 hours per day) offers up to 30 days of scented bliss.