RTS - Nica's Dream - "No Frills" melts (2/3/22)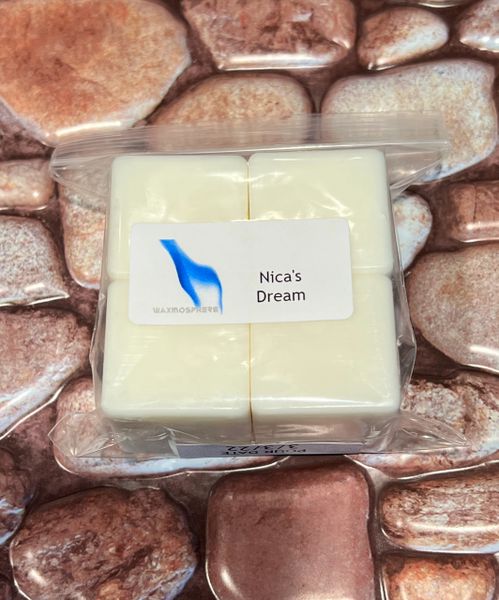 4oz. (+) "No Frills" melts - no added
 color, no glitter, no mica…just tons of fragrance! 
Each package contains four  1oz. (+) cubes.
Nica's Dream (from the "Pour Some Sugar On Me" sampler): a blend of Velvet Sugar (
wild strawberry, nectarine and apple, pear blossom, pink jasmine, yellow plum, honeysuckle, freesia, warm amber, sweet vanilla, Tulo balsam, caramel, and musk) 
and Mermaid's Lagoon (
a musky green fragrance with wonderous ocean water, blooming tiare flowers, and crisp sea mist notes).