"Naked" Nourishing Body Oil - 4oz. (MTO)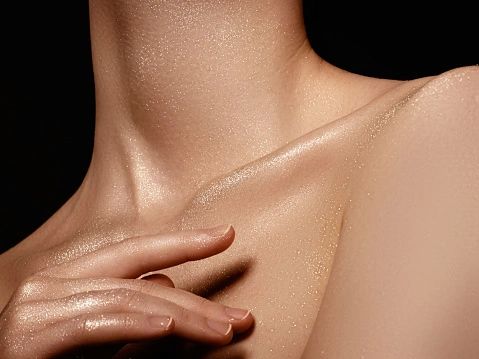 "Naked"
Nourishing Body Oil
For glowing, hydrated, soft, supple and healthy feeling skin;  
Shower, then pause! Before you towel dry, treat your skin to "NAKED" Nourishing Body Oil! The dampness on your skin will help the ingredients absorb deep, leaving you with impossibly soft, hydrated skin!
My "Naked" Nourishing Body Oil is handcrafted, using only the finest ingredients.   This all-natural formula absorbs easily and is made with skin-loving oils of Jojoba, Argan, Sweet Almond, Hemp, Rosehip Seed and Monoi de Tahiti and has an extremely light natural scent of Tipani flower. 
If you would like your oil lightly scented*, please place a check mark in the box and type in your scent selection (exactly as it appears on the Waxmosphere/Butt Nekkid Bath Boutique Scent Menu). NO custom blends, please.  If you do not add a scent selection, your oil will arrive unscented. Comes in a 4 oz. bottle with flip-top cap for easy dispensing.  
* Naked Nourishing Body Oil with scent added and After-bath Dry Oil Sprays are both lightly scented and although they smell incredible, they are not meant to use as perfume oils. 
If you are looking for highly scented roll-on perfume oil or perfume spray, click here:
INGREDIENTS: 
Simmondsia Chinensis (Jojoba) Seed Oil, Argania Spinosa (Argan) Kernel Oil,   Prunus Amygdalus Dulcis (Sweet Almond) Oil, Cannabis Sativa (Hemp) Seed Oil, Rosa Canina (Rosehip) Seed Oil, Coco Nucifera (Coconut) Oil and Plumeria Acutifolia Flower Extract.