Brazilian Crush "wickless" candle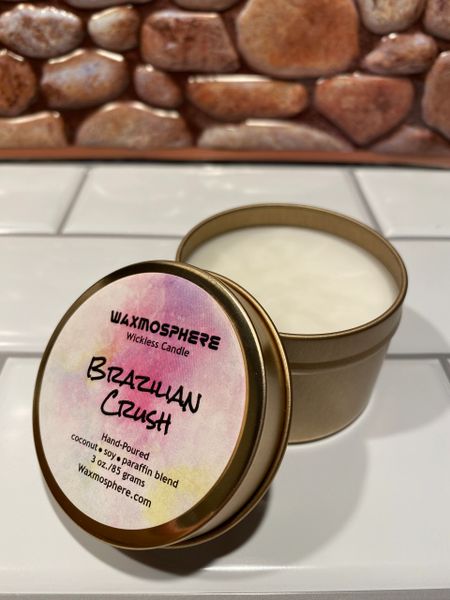 3 oz. "wickless Candle".in metal tin.
Brazilian Crush: a "fluke oil", that turned out REALLY good! It was supposed to be Bum Bum (which I already carry), but the manufacturer added too much fruitiness to it - so rather than them tossing it, I got ahold of some because I know YOU will love it too!  I'm just calling this one "Brazilian Crush" and although it's supposed to be the Cheriosa '62 dupe…we're gonna say it's more of a "Cheriosa 62-1/2".  This scent is only available for a limited time while supplies last.

Wickless candles are great because there's no open flames to be concerned about around pets or children, less worry about burning your house down, no soot from a burning wick and better scent throw because they can be made with a higher fragrance load than standard candles. 
Each candle (when used between 2-4 hours per day) offers up to 30 days of scented bliss.