RTS - White Tea (PLTM) Clamshell (11-22-21)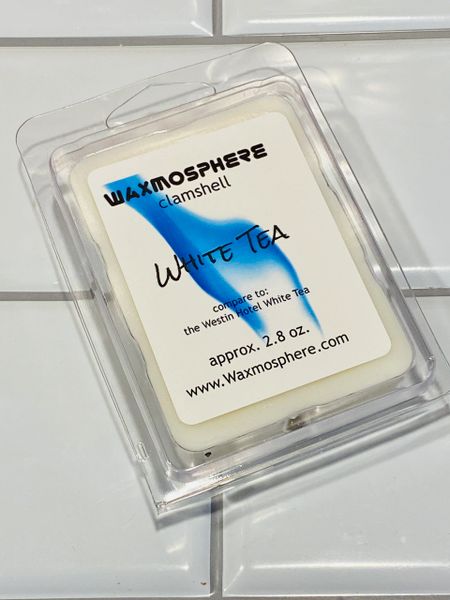 Each clamshell contains 6 cubes. Overall weight: approx. 2.8 oz.  
White Tea
(compare to the Westin Hotel White Tea): The fragrance of a very nice hotel chain, this fragrance combines white tea, bergamot, ginger lily, musk and teakwood for a fragrance that is both energizing and soothing.