RTS - Tobacco & Vanilla - Snap Bars (9/22)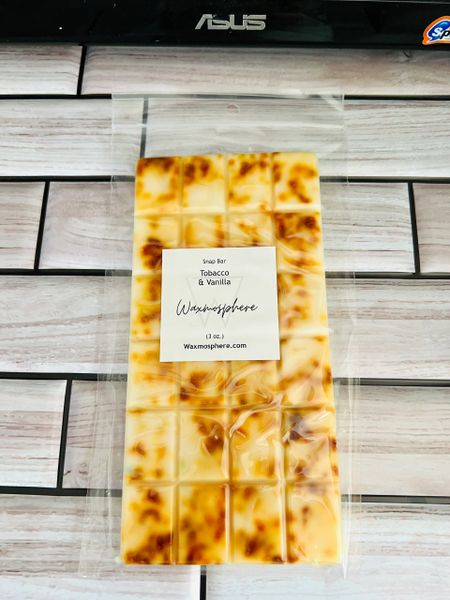 3oz. (+) Snap Bars - just snap off a square (or two!), place it in your warmer and get ready for some amazing fragrance!  
Each package contains one  3oz. (+) bar. 
Tobacco and Vanilla
(compare to Tom Ford Tobacco Vanille): spicy tobacco leaves are intertwined with rich vanilla. It's one of those scents that makes you want to cozy up by the fireplace with a warm blanket.