RTS - Thai Sticky Rice & Mango Papaya - Snap Bars (2/24/22)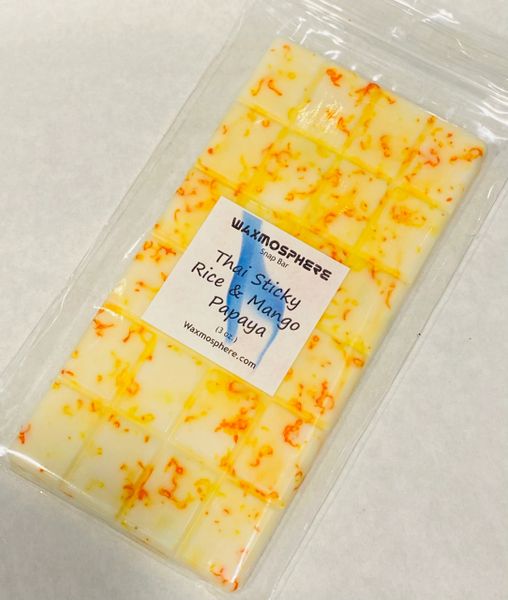 3oz. (+) Snap Bars - just snap off a square (or two!), place it in your warmer and get ready for some amazing fragrance!  
THAI STICKY RICE & MANGO PAPAYA:
pan-toasted basmati rice with a dusting of brown sugar, simmered in coconut cream and topped 
with a tropical blend of ripened mango and fruity papaya.
Each package contains one  3oz. (+) bar.