RTS - Scent Drops 2oz. or 4oz.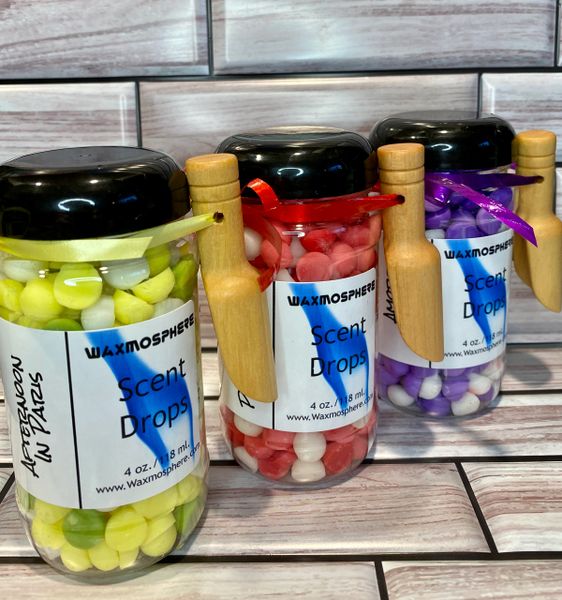 Ready To Ship!
Scent Drops - 2 oz. or 4oz. jar.
Tiny dots of highly scented wax makes melting easy - just toss a few into your warmer bowl and enjoy the amazing scent!  These Scent Drops melt quickly due to their small size; so scent begins dispersing almost immediately. 
Get several scents and take a shot at creating your own custom blends!  A few of those…a couple of these…and one or two of that one and you'll have yourself your own custom blend in no time! 
Please select 2oz. jar or 4oz. jar from the drop-down menu.  The 4oz. jar comes with a cute little wooden scoop to scoop them out.