RTS - Savage (Dior "Sauvage" M type) - Snap Bars (3/30/22)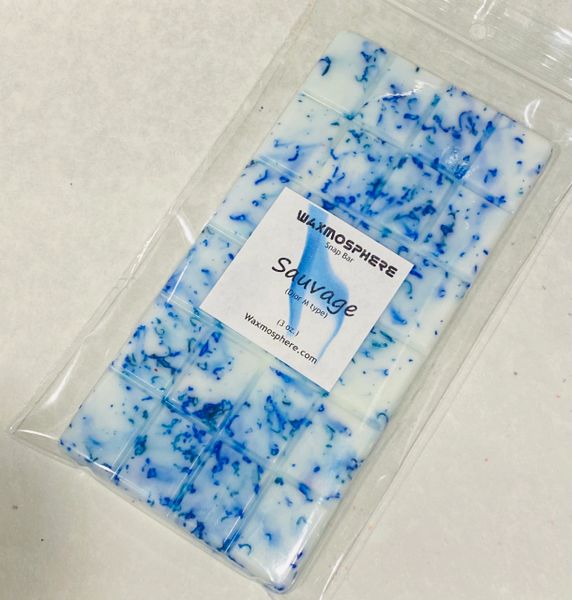 3oz. (+) Snap Bars - just snap off a square (or two!), place it in your warmer and get ready for some amazing fragrance!  
Savage (Dior 
"Sauvage" 
M type): 
crisp, citrusy bergamot notes, invigorating hot pepper spices and the rosy nuances of pink pepper berries intertwine with clean lavender, rosy geranium blooms, grassy vetiver, minty patchouli, golden amber, resinous cedarwood and the leathery-ambery tonalities of French labdanum.
Each package contains one  3oz. (+) bar.