RTS - Pistachio Salted Caramel Vanilla Bean Ice Cream Popsicle (6/23)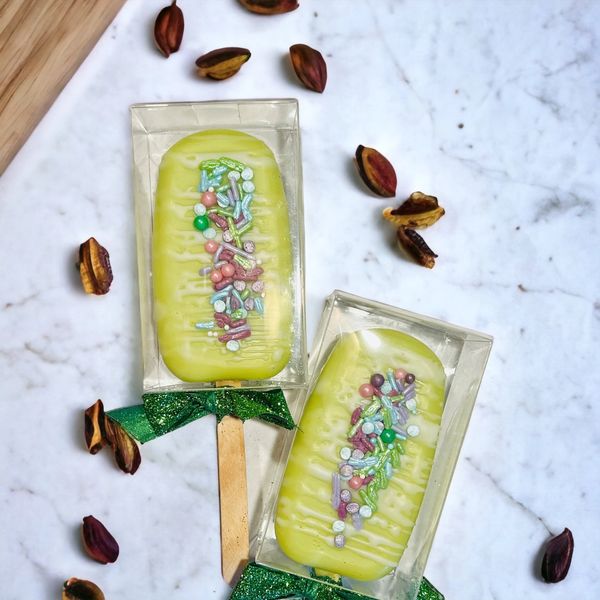 Super-cute popsicle with confectionery "sprinkles",  scented in a delicious blend of pistachio, salted caramel and vanilla bean ice cream! Overall weight: approx. 2.6oz. Ready to Ship!
Note: confectionery sprinkles can be removed prior to melting if you wish, however they pose no problem if placed in wax warmers.