RTS - Pink Lavender Clouds - Snap Bars (9/22)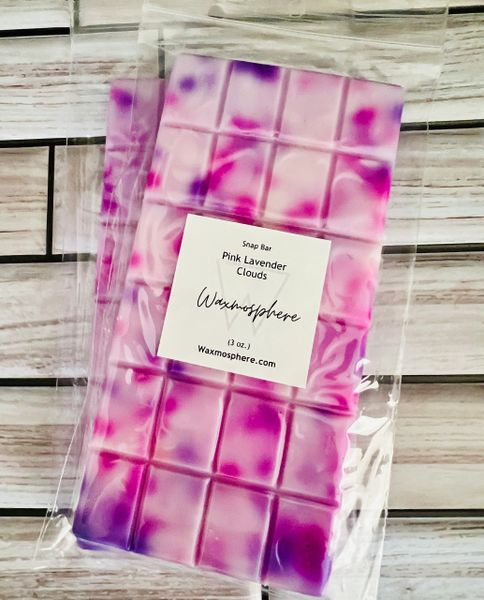 3oz. (+) Snap Bars - just snap off a square (or two!), place it in your warmer and get ready for some amazing fragrance! 
Pink Lavender Clouds: Just as the sun sets, they appear...those gorgeous pink lavender clouds! I could only imagine what they smelled like (if they were to have a scent, of course!); and it is a luscious and fluffy blend of lemon leaves, bergamot and apple skin with wild lavender petals, raspberries, lotus blossom...and of course a base of pink sugar, sandalwood and amber.

Each package contains one  3oz. (+) bar.