RTS - Lombard Street (PLTM) Clamshell (11-20-21)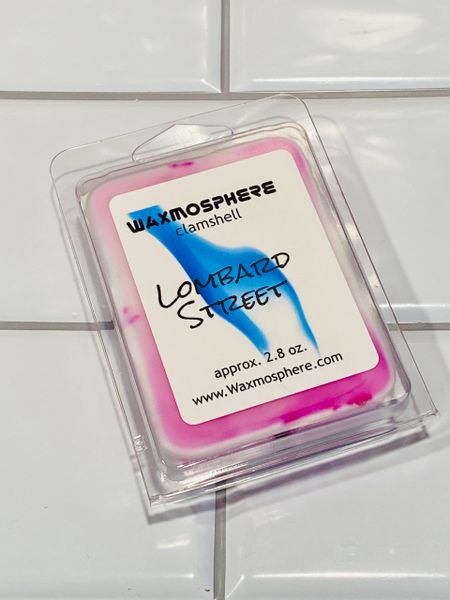 Each clamshell contains 6 cubes. Overall weight: approx. 2.8 oz.  
Lombard Street
: a well-rounded and slightly fruity floral, Lombard Street boasts notes of Damask rose, green stems, intoxicating black currant, and soft musk. A nod to the famous, rose-lined street in my neighboring city of San Francisco, Lombard Street is fantastically unique!