RTS - Linen & Sunshine Clamshell (3-8-22)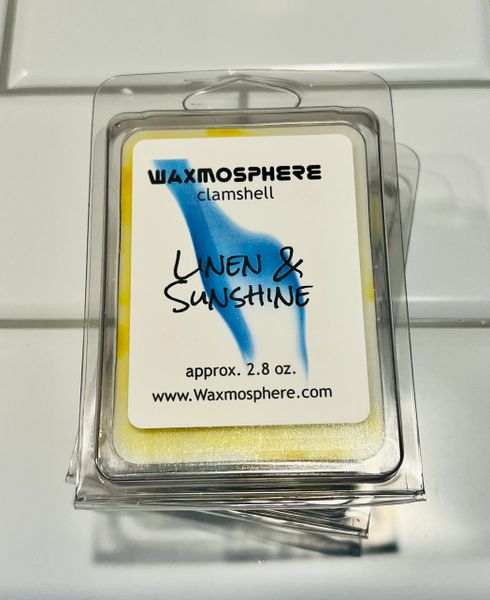 Each clamshell contains 6 cubes. Overall weight: approx. 2.8 oz.  
Linen & Sunshine: crisp linens, white orchid and apple blossom combine to evoke the nostalgic memory of linen sheets dried by sunshine and fresh air. This scent is inspired by Nest New York's Linen.