RTS - Hand-Dipped Strawberries - Strawberry Mochi (PLTM) scent (4-pack) Melts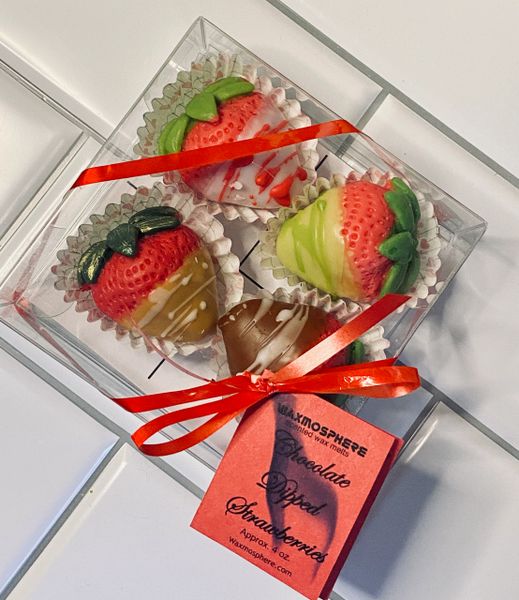 Hand-Dipped Assorted Strawberries melts!

Each strawberry weighs approximately 1.25oz. for a total weight of approx. 5oz. There are four strawberries per package, in the scent "Strawberry Mochi". Each wax strawberry has been hand-dipped to give it a "chocolate" look and drizzled in a coordinating color. The four strawberries are packaged in a clear confection box and tied with a red ribbon and tag. Note: over time colors may "bleed" into each other.   This is cosmetic only, and does not affect the scent or performance of the wax.