RTS Cocoa Butter Cashmere - Snap Bars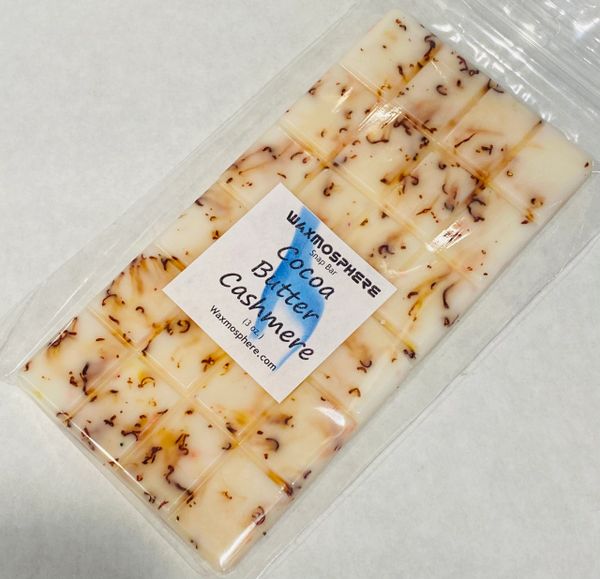 3oz. (+) Snap Bars - just snap off a square (or two!), place it in your warmer and get ready for some amazing fragrance!  
Cocoa Butter Cashmere: warm cedarwood rests upon a melange of sweet vanilla, fragrant tonka bean, comforting coconut and alluring jasmine, with nuances of golden amber, light musk and creamy cocoa butter.
Each package contains one  3oz. (+) bar.