RTS - Brazilian Crush - Snap Bars (8/30/22)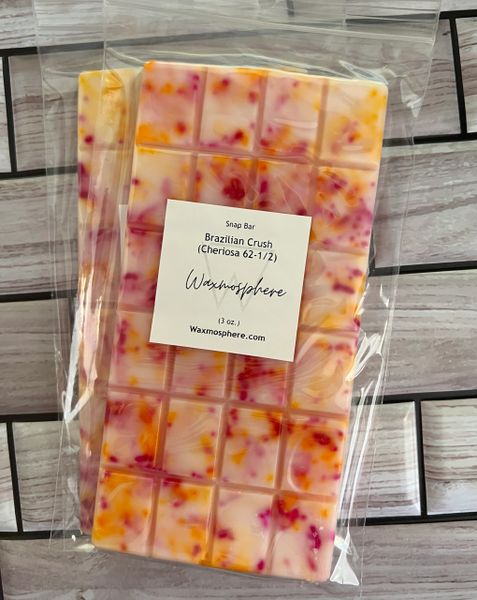 3oz. (+) Snap Bars - just snap off a square (or two!), place it in your warmer and get ready for some amazing fragrance! 
Brazilian Crush: a "fluke oil", that turned out REALLY good! It was supposed to be Bum Bum (which I already carry), but the manufacturer added too much fruitiness to it - so rather than them tossing it, I got ahold of some because I know YOU will love it too!  I'm just calling this one "Brazilian Crush" and although it's supposed to be the Cheriosa '62 dupe…we're gonna say it's more of a "Cheriosa 62-1/2".  This scent is only available for a limited time while supplies last.

Each package contains one  3oz. (+) bar.