RTS - Bom dia Bright Clamshell (11-20-21)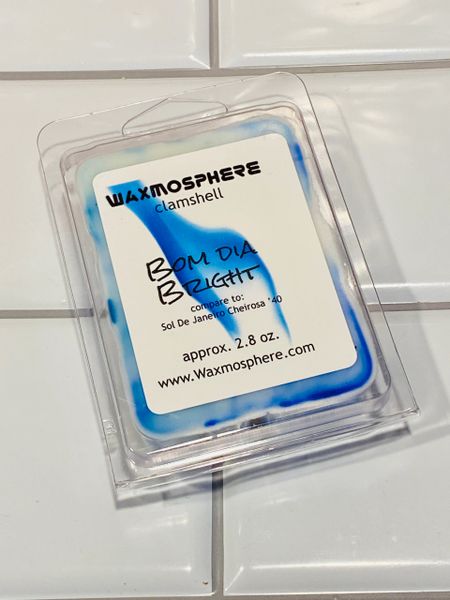 Each clamshell contains 6 cubes. Overall weight: approx. 2.8 oz.  Colors may change from batch to batch and may be different than what's pictured. 
Bom dia Bright
(compare to Sol de Janeiro's Cheirosa 40): warm, soft, and sultry all at once. A blend of gourmand notes of black amber plum and dark, yet, sweet crème de cassis mingled with vanilla woods, fresh jasmine blooms and a hint of musk.