RTS - Amalfi (inspired by Acqua di Parma Fico de Amalfi) (PLTM) Clamshell (9/22)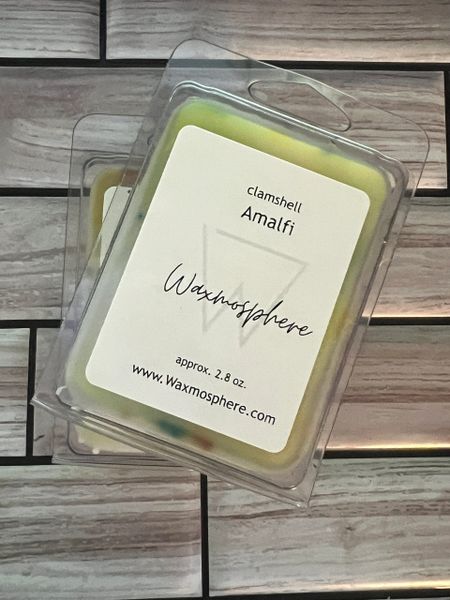 Each clamshell contains 6 cubes. Overall weight: approx. 2.8 oz.  
Amalfi (compare to Acqua di Parma Fico de Amalfi): This scent is so delightfully fresh with its bergamot, lemon and grapefruit, and with its juicy green fig, it's almost as delicious as dessert at an Italian sidewalk café. Want a teensy bit of vacation from the constant rain? Here you go! The fig is accompanied by an enchanting, light and clean jasmine note. A little creamy and soapy now, you could almost think of suntan lotion. Yes, it puts you in a good mood. And brings the beach home for a short moment.