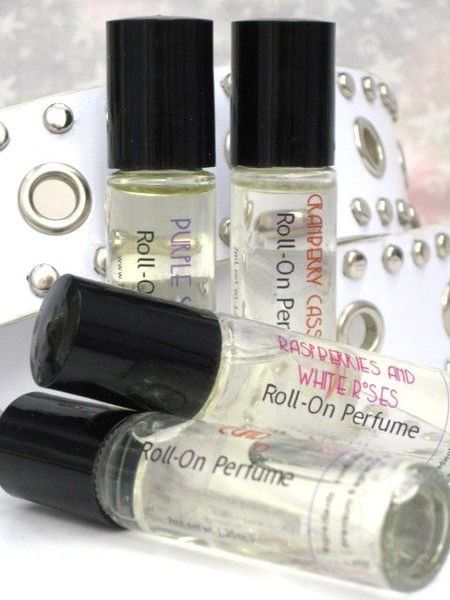 MADE TO ORDER
Roll-on
Perfume Oil
with strong and long-lasting scent at a fraction of the cost of store-bought perfume oils!
.35oz. (10ml.) glass bottle with easy-glide stainless steel roller ball.  
Please add your scent selection EXACTLY as it is on the scent menu.  No custom blends. If you wish to order more than one scent (additional bottle), please add each scent individually. 

Ingredients: premium fragrance oil, fractionated coconut oil & jojoba oil.
- Fragrance is intensified by the warmth of your own body. Apply in the creases of your knees and elbows for a longer-lasting, stronger scent.
- After applying, avoid rubbing or dabbing skin. This breaks down the fragrance, causing it to wear off more quickly.
- If you place fragrance on your wrists, be sure to reapply after frequent hand-washing, as this tends to rinse off the scent.