RTS - Red Glow Clamshell (approx. 2.8 oz.)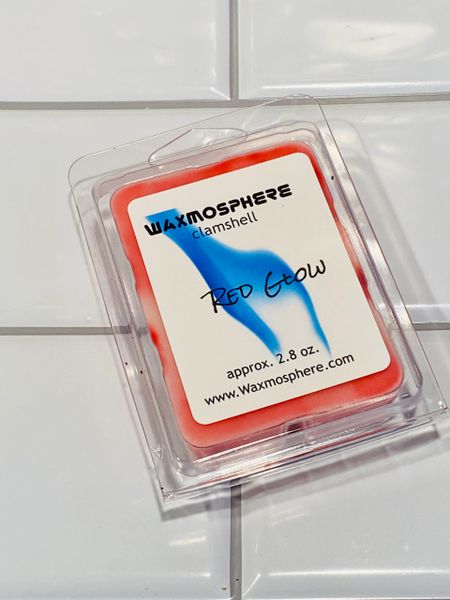 Each clamshell contains 6 cubes. Overall weight: approx. 2.8 oz.  
Red Glow:
an inviting aromatic perfume of warm florals smoothed over with smokey and woody notes. A warm and smokey luxurious perfume type oil that is as invigorating as it is inviting.