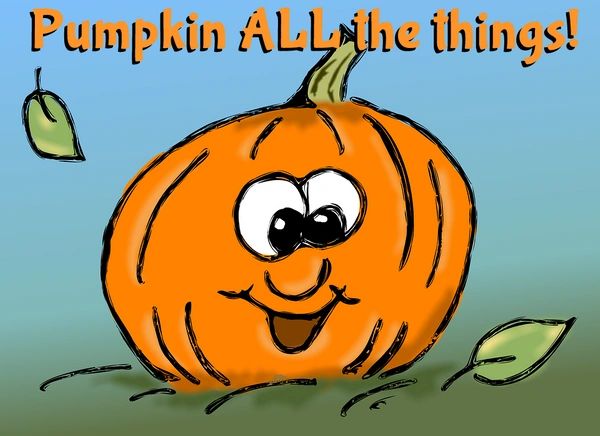 Pumpkin ALL The Things! - READY TO SHIP!
~~~~~~~~~~~~~~~

A collection of ten (10) pumpkin blends in wax "snap bar" form.  Wax snap bars are easy to use...just snap off pieces and put them in your warmer! Each snap bar scent weighs approximately 3oz. (30oz. total).  This sampler is boxed and shipped individually (USPS Regional Rate to the USA). The shipping costs are included in the price.  If you order other items at the same time and on the same order, you will be invoiced for the standard "flat rate" shipping charge ($9) for the remaining items and they will be shipped separately. 
Scents included in this sampler are:
VANILLA PUMPKIN MARSHMALLOW: a  comforting blend of vanilla, pumpkin and marshmallow.
PINKIE'S PUMPKIN **: a super-sweet blend of creamy pumpkin and pink sugar.
PUMPKIN APPLE: the best of both!  Yummy sweet pumpkin and mouthwatering green apple!
PUMPKIN FIREWOOD: a rugged, yet very smooth, sophisticated fragrance. Notes of roasted pumpkin, allspice, citron, guaiac wood, star anise, applewood, and charred firewood, with black amber and myrrh - which give it a depth that is just fabulous! It's warm and spicy but also "pretty" and sophisticated. 
PUMPKIN CARAMEL LATTE: rich butter, a hint of coconut, creamy pumpkin, clove, nutmeg, caramel and sweet cream.
BLUEBERRY PUMPKIN PATCH: a delicious autumn blend of fresh, farm picked blueberries and ripe pumpkins.
CHOCOLATE PUMPKIN SUGAR COOKIES **: who would have guessed that chocolate and pumpkin go so well together? Warm, buttery sugar cookies with sweet pumpkin, a dash of vanilla and a dollop of chocolate on top. Mmmmm!!! Out of this world good!
WHITE PUMPKIN & AMBER: an intriguing blend of white pumpkin, coconut and red berries, with spicy notes of cinnamon and clove along with nuances of amber, cedar, sandalwood, and sweet vanilla.

NAUGHTY PUMPKIN PIE **: sweet pumpkin with a gingersnap cookie crust and a sprinkling of sugar on top.
PUMPKIN PEAR CIDER  **: a amazing cup of hot pumpkin and pear cider sweetened with honey and spice.
PLUS - a 2 oz. "BONUS MELT" in the scent O'Pumpkin!