Perfume Monthly Sampler (pre-order for DECEMBER scents)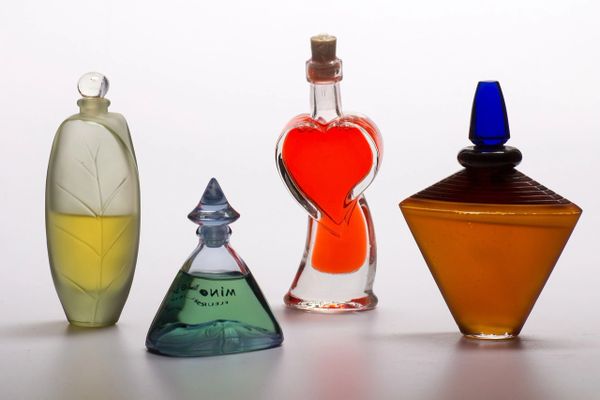 UPCOMING CATEGORY (DECEMBER ): UNISEX AND MASCULINE 
This is a PRE-ORDER.  Please order this separate from any other items. Order November  1st through 15th, 2021, and from the 1st through 15th of each month thereafter to experience ALL of the amazing scents!
Each month that you order this sampler, you'll receive ten (10) 5ml sized perfume samples in the theme for the following month. Example: Order July 1st - 15th and receive 10 sample perfumes for the August category. These samplers may include duplications of designer perfumes, duplications of other bath/body/candle products, scent manufacturers fragrances and occasionally a custom blend created by myself. Samplers will be shipped by the fifth of each month. Price includes USPS First Class mail. Selections may vary, depending on availability.

DECEMBER: UNISEX AND MASCULINE (ships by December  5th)
3. Weekend Party
4. Australian Bamboo Grass
5. Black Pepper Bergamot
6. Free Spirit

7. Your Brain on Drugs
8. Baby it's COLD Outside!
9. Coriander & Salted Olive
FUTURE THEMES:
January (2022): Vanilla (Ships by January 5th)
February: Woodsy (Ships by February 5th)
March: Sweet/Candy (Ships by March 5th)
April: Lush (Ships by April 5th)
May: Citrus (Ships by May 5th)
June: Floral (Ships by June 5th)
July: Green/Fresh (Ships by July 5th)
August: Oriental (Ships by August 5th)
September: Water/Beach (Ships by September 5th)
October: Fruity (Ships by October 5th)
November: Earthy (Ships by November 5th)
December: Unisex and Masculine (Ships by December 5th)