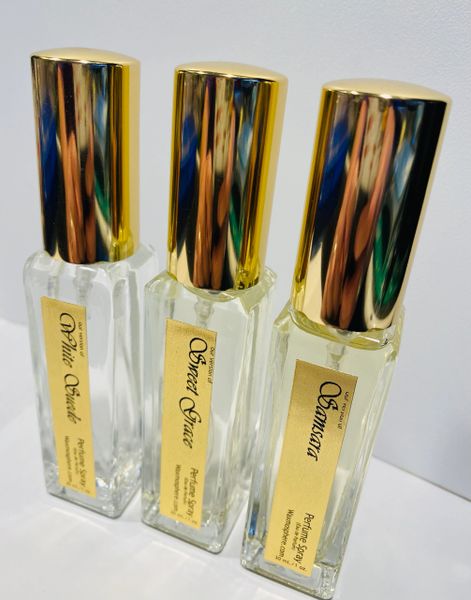 MADE TO ORDER
Perfume Spray
Eau de Parfum with long-lasting scent at a fraction of the cost of store-bought perfumes!
30ml./1 oz. glass bottle
(premium oils in perfumer's alcohol) 
Please add your scent selection EXACTLY as it is on the scent menu.  No custom blends. If you wish to order more than one scent (additional bottle), please add each scent individually.