NEW SCENT SAMPLER DECEMBER-22 (LIMITED TIME ORDER)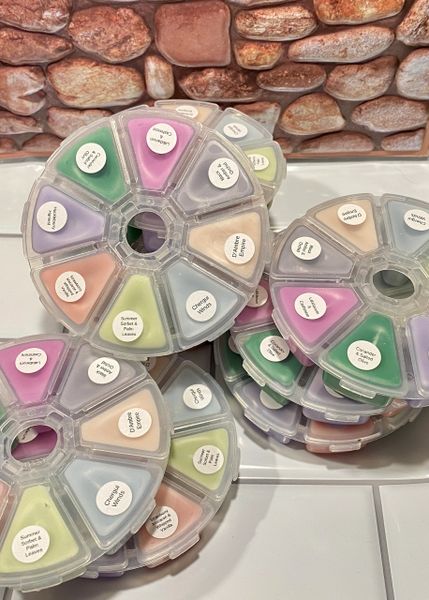 New Scent 
Sampler December-22
Comes with eight new scents (many of them are "Platinum" scents), each weighing approximately 3/8 ounce (the perfect sample size!) for a total of approximately 3 oz. of wax.
If purchased alone, this item will be sent via USPS First Class Mail to the USA ($4.15). If additional items are purchased, then the "flat-rate" shipping will apply, and I will refund the $4.15 charged by the website, via the method of payment used for your purchase.
The December-22 Sampler contains the following:
1.) Ahoy, Matey!
2.) The Earl Grey
3.) Pineapple Flower
4.) Turmeric
5.) Mineral Waters
6.) Perfumania
7.) Deck the Halls
8.) Pain D'Epices
Keep an eye out for the NEXT New Scent Sampler!