Luxury Hotels - scented wax mini sampler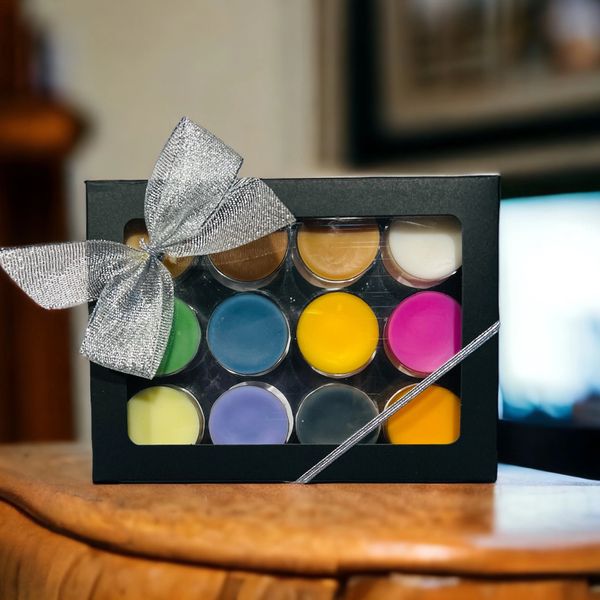 Make the most of your summer staycation! Travel around the world, stay at five-star hotels, relax and enjoy the fabulous smells - without ever leaving the comforts of home! This mini-sampler includes twelve highly-scented wax melts - inspired by some of the most exquisite hotels across the globe!
Scents include: 
* Coco Spice (Mandalay Bay Hotel - Las Vegas)
* Sandalwood & Tobacco (Disney's Animal Kingdom Lodge - Florida)
* Costes (Hotel Costes Brown - Paris)
* White Tea Resort (Westin Hotels)
* Luxury Suite 
* Black Velvet (Le Labo noir 29 - Edition Hotel)
* Asian Lily (Wynn - Las Vegas)
* Shangri-La (Shanghai-La Hotels - London/Singapore/Vancouver)

* Cashmere Blanc (Flamingo Resort - Las Vegas)

* Asian Garden (MGM Grand Hotel/Luxor Hotel - Las Vegas)

* Black Orchids (Ritz Carlton - Hong Kong)
* Maputo (Bal D'Afrique - InterContinental Hotels)

Approx. 2.5oz/71g.  Perfect for gift giving!