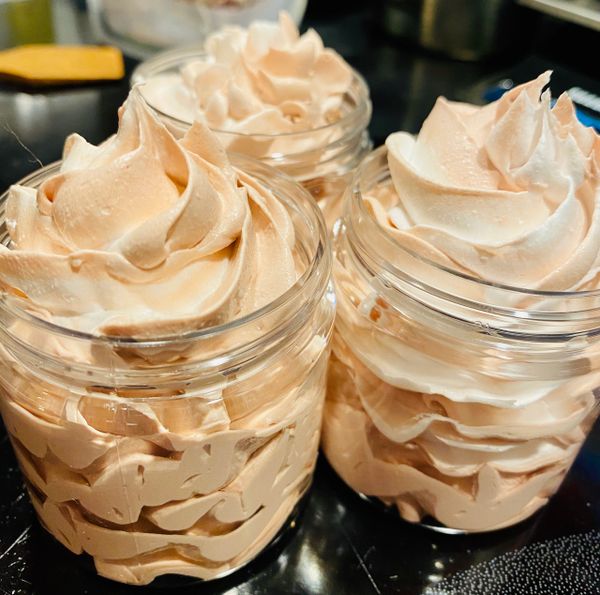 MADE TO ORDER
Give your skin some TLC with our luscious Foaming Sugar Whip. It gently exfoliates and polishes your skin, leaving it feeling fresh, revitalized, smooth and moisturized.  Makes a great hand scrub (use it as often as you would like) and is gentle enough to use on your face.

To use: remove a little from the jar and apply in a circular motion to wet skin. For even more lather use a bath pouf. Rinse and pat dry. Please keep water from entering the jar so your product will  last longer.
Ingredients: organic cane sugar, Purified water, glycerine, sodium cocoyl isethionate, sorbitol, disodium laurel sulfosuccinate, sodium chloride, tetrasodium EDTA, phenoxyethanol, hexylene glycol, caprylyl glycol,  ethylhexylglycerin, premium fragrance oil, skin safe mica colorant.  4 oz. (by volume) jar.