Christmas Tin 10-pack Pre-Order - 2022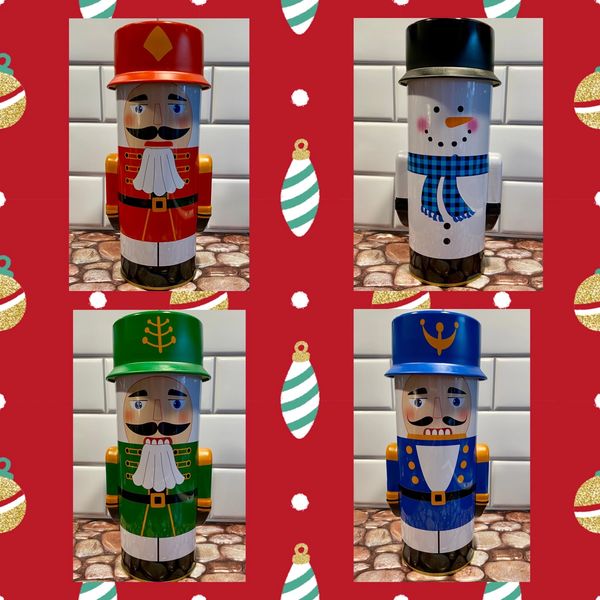 CHRISTMAS WAX  TIN PRE-ORDER
Order now through November 15th. Tins will be shipped on or before November 30th. 

————————
Have a Very Happy Holiday season when you melt our Christmas themed scents! Each 1oz. scalloped tart is individually packaged - and together they come in a cute decorative metal holiday tin that can be reused for years to come! 
———————
SCENTS INCLUDED:
'Tis The Season: Clove buds and cinnamon sticks with vanilla.
Blitzen's Breath: A frosty blend of Evergreen, Peppermint, and a dash of fresh vegetables!  Yes, I said vegetables....what else would Blitzen munch on?
Candy Cane Crack: candy cane pieces intermingle with freshly baked sugar cookies.
First Snow:  you know that feeling when you experience the first snow of the season?  It kind of catches you "off guard"...but in a delightful way!  This scent will do that too - with notes of lime, basil, spearmint and white musk. 
Gingerbread: Gingerbread is truly not just for Christmas or Thanksgiving. Spicy yum that is the perfect cookie scent for any time of the year! 
Holiday Sparkle: fresh blue spruce, tart apple cider, juicy cranberry, and sweet plum.
Jack Frost Mimosa: sparkling champagne and orange zest, with hints of black coconut, sandalwood, amber and fresh vanilla.
Winter Wonderland: A sparkling blend of cool peppermint and fiery cinnamon with notes of crisp apple and creamy nutmeg create this wonderland of holiday scent.
Oh, Christmas Tree: fabulous festive holiday pine.
—————————-
NOTE: this is a limited edition. Sorry, no choice of tins. Depending on workflow, any additional items ordered at the same time may need to be shipped separately according to standard TAT. If this is the case, you will be invoiced for any additional shipping.