RTS - Candy Cloud Wax Brittle - 4oz (1/23).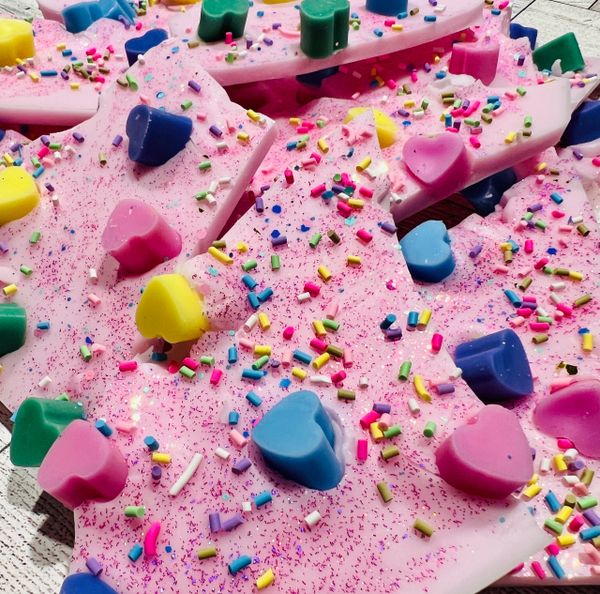 Cute heart wax brittle for Valentine's Day!  Scented in Candy Cloud, and finished with non-toxic clay sprinkles and a dash of glitter. 4oz bakery bag. 
CANDY CLOUD (PLTM): This sweet fruity and strong accord opens with citrus nuances of lemon and orange followed by fruity notes of bubblegum, pear, apple, pineapple and raspberry onto a hint of spice and a base of sweet vanilla.
 This is a dupe of the UK version of Lush's "Comforter"…which, although somewhat similar to the USA version, packs a PUNCH in sweetness that no US dupe seems to have.