Butt Nekkid Bath Boutique 4-piece set (MTO)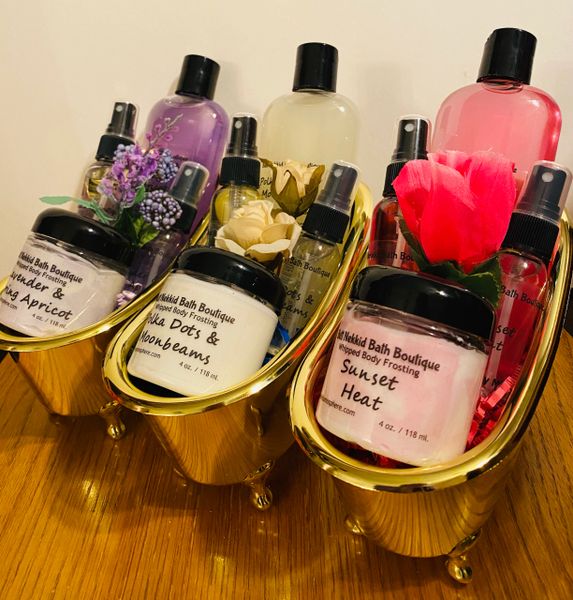 Butt Nekkid Bath Boutique 
(4-piece set)
This amazing set includes the following:
8 oz. Shower Gel/Body Wash  /  4 oz. Body Frosting  /  2 oz. After-Bath Dry Oil Spray  /  1 oz. Perfumed Body Spray Mist
(in a cute decorative golden bathtub)
a $40.00 value for only $30.00!
Please add your scent selection EXACTLY as it is on the scent menu.  No custom blends. If you wish to order more than one scent (additional bottles), please add each scent individually.