Assorted Fruity/Gourmand Heart Melts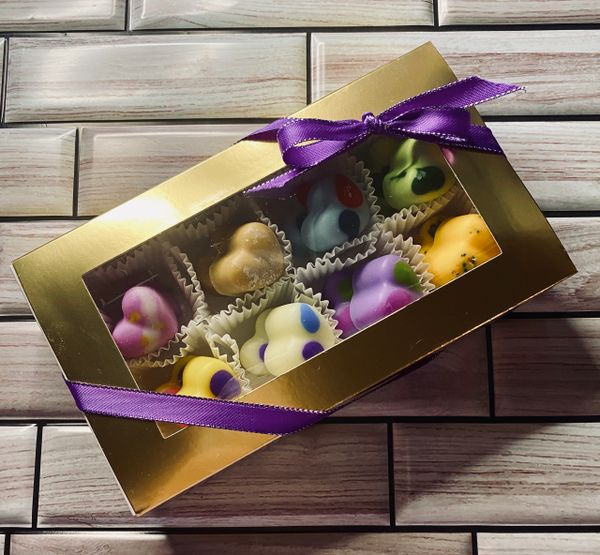 These mini hearts are too cute! 
Eight assorted fruity and gourmand scents; with two mini hearts in each scent.  4 oz. total.
Scents include: 
* Raspberry Cream
* Chocolate Caramel
* Blueberry Pomegranate 
* Lime Kicker
* Red Hot Banana
* Mad Tea Party
* Passionfruit 
* Mango Pineapple
Perfect for gift giving!