RTS - Apple Float Clamshell (approx. 2.8 oz.)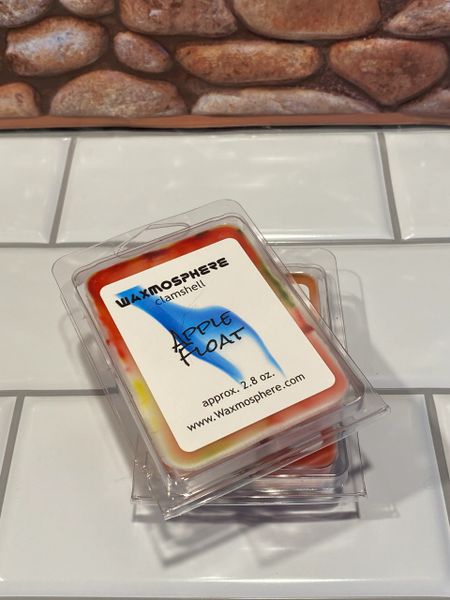 Each clamshell contains 6 cubes. Overall weight: approx. 2.8 oz.  
Apple Float **: This winning blend was created by Facebook group member Sherry Gaertner. A cold weather delight! Delicious hot apple cider spiced with a cinnamon stick and a big dollop of vanilla ice cream. Yum!!